Over here in the Netherlands we have our own Donald Duck - Geert Wilders,
I don't have to explain the political campaign of Geert Wilders to anybody familiar with Donald Trump (mostly anti-Muslim and Law and order). The name of the party of Wilders - PVV –translates Party for Freedom.
In 2008 Geert Wilders achieved some international notoriety with the movie "Fitna", which was mostly an imitation of "Obsession" from 2 years earlier.
ANTI-ESTABLISHMENT POLITICIAN
When Pim Fortuyn was murdered in 2002 the elite invented a new way to prevent "dangerous" politicians to get a lot of votes – it's a trick I call the anti-establishment politician…
I won't claim this was invented in the Netherlands (or new). The whole Communist doctrine and socialist/labour/left tells the poor that they will help them, which is a ploy to keep the slaves motivated. Arguably this strategy was perfected in my home country with Geert Wilders.
I already know what to expect for the coming parliament's elections in the Netherlands (on March 15: tweede kamerverkiezingen). All the attention on Geert Wilders in a desperate ploy to make the subjects of King Willem-Alexander interested in politicrics.
Protest marches "against" Geert Wilders with major press coverage, with exaggerated poll ratings.
THERE IS NO SUCH THING AS BAD PRESS
Geert Wilders is the single politician that draws by far the most attention in the Netherlands – most of it "negative".
The government has even started several court cases to give Wilders more attention (and votes). The state media have also made it public knowledge that Geert Wilders is threatened by Muslim terrorists so the Dutch government protects him 24/7 and provides him with a safe house.
Even the British government helped Wilders get media attention by banning him in February 2009 and - after Wilders took a plane to London anyway (accompanied by the state media) - detaining him at the airport and then sending him back on the next plane. Then the decision was overruled so Geert Wilders could come to England in a blaze of publicity.
If you want to see how the state media is helping Geert Wilders; just look at the enormous size of his (English) Wikipedia page:
https://en.wikipedia.org/wiki/Geert_Wilders
Compare this for example to - the relatively small page for - the Minister President of the Netherlands since 2010 Mark Rutte (who coincidentally studied history in Leiden with the current King Willem-Alexander):
https://en.wikipedia.org/wiki/Mark_Rutte
Even Down Under protest marches were organised to give Geert Wilders more attention. Here's a picture from February 2013: a protest march to increase Wilders' popularity, when he came to Australia.
ZIONISM
Geert Wilders is one of the longest sitting members of parliament in the Netherlands (since 1998).
Geert Wilders has strong ties with the Zionist movement. When he was 18/19 he lived in Israel and he has visited Israel 40 times in the last 25 years. Geert Wilders has confirmed that he feels completely at home in Israel.
In 1992 Wilders married a Jewish woman.
In May 2007 an article in the Dutch newspaper "De Telegraaf" appeared about Geert Wilders' regular visits to the Israeli embassy in the Hague (Wilders himself confirmed monthly).
When the Zionist Avigdor Lieberman visited the Netherlands, he had a private dinner with Wilders. During one of his visits to Israel, Wilders met with Aryeh Eldad of the extremist Hatikva Party.
Geert Wilders was also financially supported by the Zionist movement from the USA by David Horowitz in 2014:
https://electronicintifada.net/blogs/al ... l-us-donor
In 2009, 2010 and 2011 Wilders' lawyers were financed by the Middle East forum of Daniel Pipes. He was also supported by Pamela Geller (of Stop Islamization of America):
http://www.reuters.com/article/us-dutch ... A720120910
MOSSAD AGENT
The most interesting about Geert Wilders is a testimony (in Dutch):
http://www.wanttoknow.nl/hoofdartikelen ... is-de-mol/
This testimony by M.B. Kwint-de Roos from June 2, 2010 - that looks genuine – the first page can be seen below, describes what Geert Wilders said at the 1991 VVD Christmas party when he had a little too much to drink:
http://static.ow.ly/docs/wilders-verklaring-nw_ie2.pdf
Geert Wilders biological parents are a Dutch father from colonial Indonesia and a Dutch Jewish mother [which means he's a Jew].
Wilders was recruited by an Israeli Intelligence agency, that trained him, which included torture.
Wilders has both a Dutch and Israeli passport.
Wilders' career was completely arranged by others: including his marriage/divorce to his first wife and marriage to current spouse.
Kwint-de Roos testified that she reported this to the secretary of the VVD party - A. Ament - and the Dutch intelligence agency BVD (now called AIVD).
Of course it's possible that this is all just a political trick by the VVD to discredit Geert Wilders.
I tried to find information about Mrs. Kwint-de Roos and came up with nothing. Ament was indeed the "Ambtelijke secretaris" for the VVD. Some websites claim that within a year from June 2010 Kwint-de Roos died under suspicious circumstances (a strange disease).
Several sources have confirmed that Geert Wilders had Elliot Wagschal working for him, that had worked at the Israeli embassy before he joined Wilders' team. According to several sources Wilders asked a lot of questions straight from the Israeli embassy to the Minstery of Foreign affairs (Buitenlandse zaken),
PARENTS
Wilders supposedly contradicted the official story about his parents – (falsely?) claiming that his father comes from Indonesia and mother from the Netherlands.
The grandmother from his mother's side was the Indo/Jewish Johanna Ording-Meijer (Indo means Dutch and Indonesian ancestry), which confirms that the mother of Geert Wilders was Jewish (Meijer is a well-known Dutch-Jewish name), but contradicts that she came from the Netherlands:
http://www.icare.to/article.php?id=22330&lang=en
I tried to find pictures of the parents of Geert Wilders. I didn't find any photo of his father. I believe this is his mother (she doesn't look very Indonesian).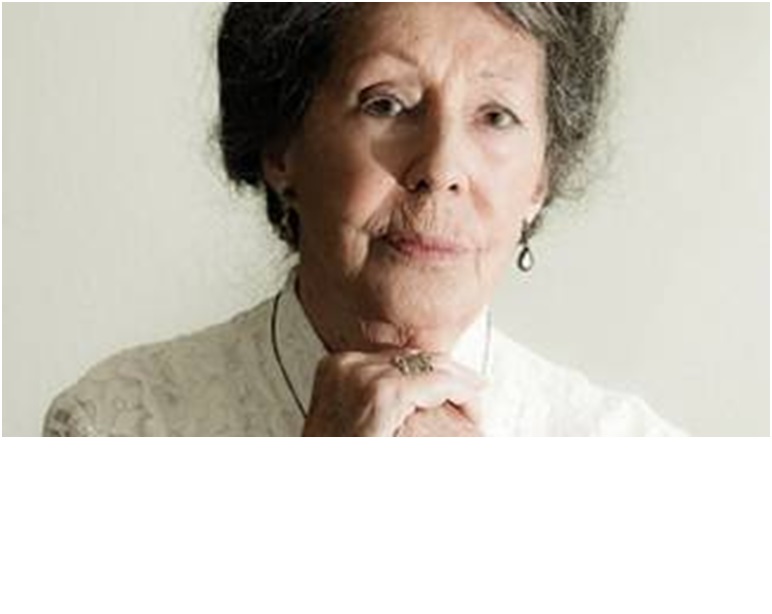 To hide his Indonesian roots Geert Wilders has bleached his hair (even more wonderful than Trump's hair).